When I play fantasy fashion photographer my model shortlist is Emma Watson, Keira Knightly and Carey Mulligan.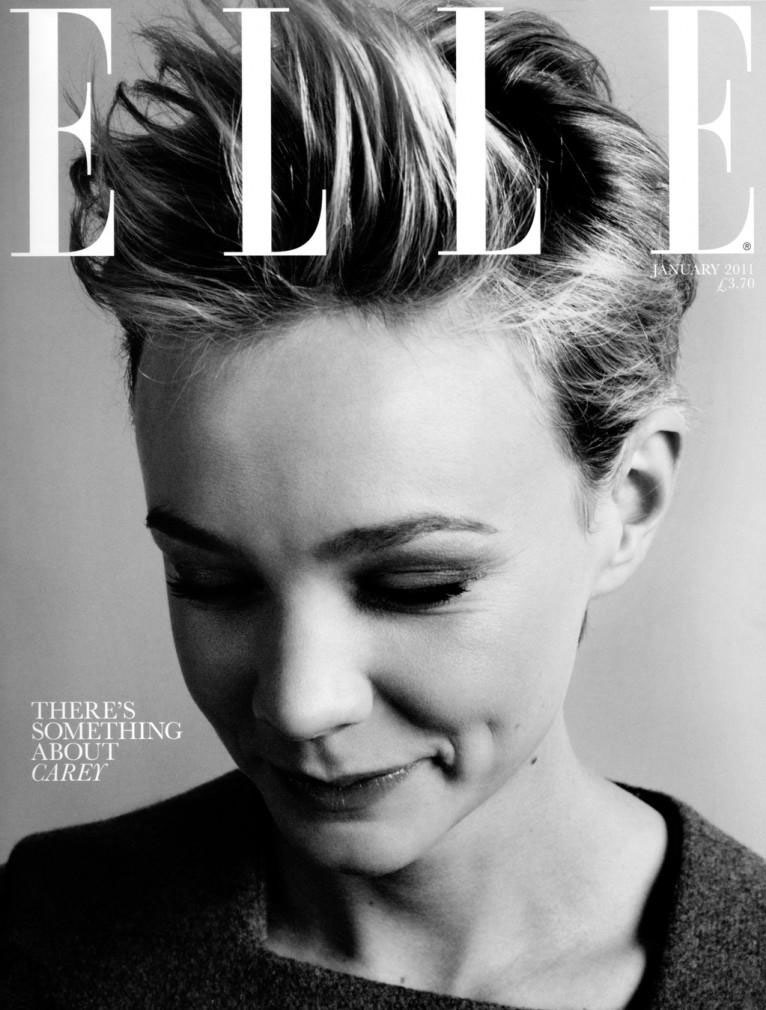 Why I Love This Picture
I love David Slijper's 2011 cover of Carey Mulligan for its warmth. It encapsulates everything I imagine Carey to be. I adore her underplayed Mona Lisa smile, a genuine moment in the midst of an artificial photo shoot.
When I first saw the Elle cover I thought Cameon Diaz. There are dimples and the smile, a little more demure than you expect from Cameron, but Carey Mulligan's hair is straight from "There's Something About Mary". The magazine made the most of this with their headline, but was that planned? Did the photographer spot it mid-shoot? Or did they only realise what they had during the edit?
People say a good picture tells a story. I don't see a static scene in this image, my mind plays out the moments before and after the frame. The picture looks like an in-between image, taken in the space between two posed shots. Carey Mulligan was trying to compose herself, stop laughing and do her serious face for the picture. I see a joke between Carey and the photographer, a couple of seconds of giggling (click), a little more giggling (click), a deep breath and she's back in to a serious pose with a glint in her eye.
In many ways this picture shouldn't work. It's not a traditional fashion magazine cover. Carey's eyes are in shadow and looking down. Her head is angled away from the camera. It could easily have been rejected in the first pass edit. Like other pictures I've described, some of the success is in its selection. Someone has spotted the value in this image.
Portraits of actors and actresses often stand out, many a classic Avedon portrait is of an actress (Marilyn Monroe, Mia Farrow, Audrey Hepburn…). It may just be down to quantity, they're required to do publicity to support their films. But more likely, actors and actresses are comfortable in a fake studio environment and know how to use their face to tell a story, their own or the character they're playing. They can make the picture believable.
*Photography Nerd Notes
There's not much to say on the technical side. It looks like a standard portrait lighting setup, the light coming from the right, but made more pronounced as Carey Mulligan is turning away. It's another favourite picture that has nothing to do with the equipment or processing.